BRAIN UPGRADE ™
Ile Maison Mastermind Class
with Paula Oleska
~ Beautiful Mind & Body Series ~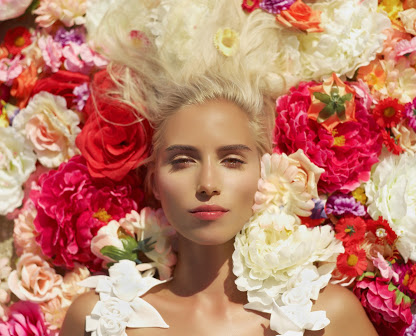 Join us for Saturday Brunch
with Brain Upgrade Lecture
and Book Signing
with Paula Oleska,
a bestselling author,
award-winning coach
and a mindset maverick
at the Luxury Perfect57 Med Spa
When: November 10th 2018
Noon - 2:00 pm
Where: Perfect57 Med Spa
Address: 5 East 57th St, 17th floor (between Fifth Ave & Madison Ave.)
Tickets: $50.00 ($60 after November 7th)
(by invitation only, open to Ile Maison Members, Insiders, and Guests).
BRUNCH will be served

Each guest will receive a signed copy
of Paula's "Spirit of Success" Book
(#1 Amazon Bestseller),
and $100 gift card toward services
at Perfect57 Med Spa.

What is Brain Upgrade?
Brain Upgrade creates deep, lasting and permanent transformation - effortlessly! It eliminates the tedious process of rehearsing new habits and behaviors - they became immediately available.
Brain Upgrade also eliminates the need to laboriously develop success mindset and control your negative thoughts. Your new, positive attitude emerges spontaneously!
One client's transformation: During a session, this client, general manager of an Internet company, got in touch with the feeling that she needs to always take care of others. She said, "If I don't take care of others, they will get angry". After a 10 minute exercise she said, "If I don't take care of others - they will take care of themselves! I'll have a lot more time".
This transformation happened without any prompting on my part or a discussion of what attitude will be better. It comes out spontaneously, from within you.
You can have that kind of transformation too! Improve confidence, productivity, time management and focus. Eliminate procrastination, distraction and overwhelm with too much to do.
Imagine the accomplishment, exhilaration and freedom you will feel when these challenges are solved!
Find out how. Attend this Masterclass with Paula!
About PAULA OLESKA
Paula is a bestselling author, award-winning coach and a mindset maverick. People from all walks of life hire Paula to accelerate their results because most are dissatisfied with something in their lives, from slow reading and poor memory to time management and productivity. So Paula help them create rapid breakthroughs in what they want to achieve with a new system of brain optimization.
The brain is a fashionable topic and many experts talk about– and there is Paula, offering a totally unique and very practical way to work with the brain. She has been speaking and teaching all over the world for over 25 years and helped over 5,000 individuals skyrocket their business and personal results with her proprietary system, Brain Upgrade®, based on cutting edge neuroscience.
Paula has served as an International Faculty member to the Educational Kinesiology Foundation, International Kinesiology College and locally, at the Baruch College School of Continuing Studies and the New York Open Center. She also has a busy consulting practice in New York City, where her students and clients are impressed with their results and love working with her because of her warmth, authenticity and sense of humor.
Paula is the author of three books, including the #1 Amazon Bestseller, The Spirit of Success, and the audio program "Your Secret Brain, Discover How A Brain Upgrade Can Give You Peace Of Mind, Joy And More Fulfillment In Your Life".
About Perfect57
At Perfect57 MedSpa we believe that every person is beautifully unique and capable of being both confident and radiant. We stay on top of the latest and most effective techniques in beauty and aesthetic enhancement so we can return our client's trust in full.
The reason why customers love Perfect57 MedSpa is that we have the same goal - we want to make sure that you look absolutely fabulous. Rain or shine, we are here to make sure that you look absolutely the best, diminish any imperfections and sculpt the best body you can imagine.
Thanks to a state of art technologies that we use you don't have to worry about anesthesia or surgery, long recovery and unpleasant side effects. All of the treatments that we perform are FDA-approved and have been tested thousand of times. As per results - we guarantee that you will be satisfied. In fact, our manager will contact you after the treatment to make sure that you are happy with the results!
Would you trust a MedSpa that employs only experienced clinicians, rigorous machinery and received numerous licenses and awards from the providers of the best aesthetic treatments? We would! Therefore we follow the game rules by employing the best experts in NYC, rigorously selecting our treatments and staying on top of the most effective beauty methods to assure our clients that trust they put in us will be returned in full. www.perfect57medspa.com
About Global Hills Group
Objective
Global Hills Group is a private investment company that manages various operating wholly owned subsidiaries including business development, strategic consulting, accelerator, and commercialization execution companies by leveraging over 100 years prior experience in business strategy, consumer product development, corporate marketing, technology enabling innovation, and revenue centric focused implementation.
Goals
Helping our clients innovate, transform, and lead.
By looking more deeply into your business, Global Hills Group helps bring bold strategies to life in unexpected ways. Through disruption and innovation, our clients are able to transform from market followers to market leaders.
Solution
As part of a private institutional investment holding company, our business development experts offer global experience and local knowledge to companies succeed in any public or private business environment. By leveraging extensive corporate strategic relationships, Global Hills Group deploy more insightful business experience and perspectives, our firm effectively help focus your strengths, push your capabilities, and innovate for the future to have competitive market advantage and increase overall profitability. More info: http://www.globalhillsgroup.com